The finance, HR and planning system for a changing world.
The world is evolving fast. With one system from Workday, you can build your business to adapt to what's next.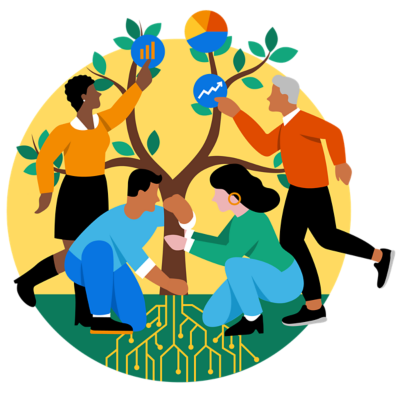 We help you solve your greatest business challenges.
Be ready for what comes next.
As your business needs change, you need to be able to pivot – fast. Our flexible foundation helps you do just that.
Empower decisions at every level.
With one source for financial, people and operational data,?everyone can access real-time insights to make sound decisions.
A technology foundation you can trust.
We never stop innovating. And you can count on us to deliver technology that fuels your growth and keeps your data safe.
See how our suite helps you adapt to change.
The only system for finance, HR and planning – all in one.
Leader in Gartner Magic Quadrant for Cloud Core Financial Management?Suites
Leader in Magic Quadrant for Cloud HCM Suites
Leader in Magic Quadrant for Cloud Financial Planning and Analysis
We're shaking up the world of enterprise software.
We're doing right by our employees, customers and community.
We're building a company that's one of the best places to work.
Looking Forward with Workday | What's new with Workday People Experience
23 September 2020 | 10:00–11:00

In this 60-minute webinar, we showcase what's new with Workday People Experience, including Workday Journey's and Workday Help, and how your user interface will be enhanced with your Workday Human Capital Management subscription. Our experts also discuss the product capabilities available for purchase in September with Workday 2020 R2.
Looking Forward with Workday | Workday People Analytics

30 September 2020 | 10:00–10:45 BST | 11:00–11:45 CEST

Powered by augmented analytics, Workday People Analytics identifies top workforce risks and opportunities, and delivers these insights in an easy-to-understand story form.
Tune into our webinar to hear our experts outline how, by focusing on the top issues, Workday People Analytics gives leaders the confidence to act on critical trends in their workforce faster than ever.
Workday Rising Europe
Come join us to celebrate, share, and inspire one another in a new and inventive way.
Stockholm 2021
Leaders: Is your business 'future ready'?
On demand
The right data, the right plans and the right goals. These are the three things executives of medium sized businesses like yourself need if you want to focus on your organisation's future strategy. Watch our webinar to learn how, as a medium sized business, preparing your financial software for the future will help you minimise risk and keep you ahead of the competition.
Regional Office Address
Workday SPRL
Spaces Mercier Square
Kardinaal Mercierplein 2
2800, Mechelen
Belgium

Phone +32 15 79 73 00
Ready to talk?
Get in touch.