PROFESSIONAL SERVICES AUTOMATION
The PSA solution to meet changing demands.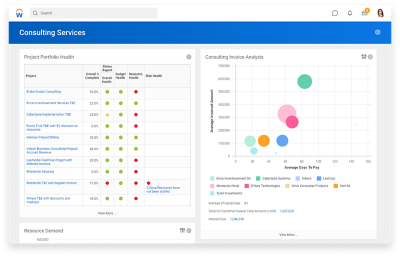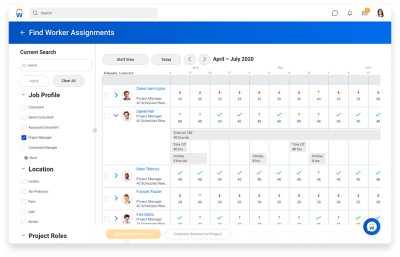 Run great projects, from start to finish.
A lot goes into successful client-facing projects: finding the right people, managing budgets, and delivering great work on time. Workday Professional Services Automation (PSA) helps you do all of it.
Insight from a single source of truth.
Our PSA software encompasses finance, HR, and planning, giving you insight into upcoming needs, talent availability, skills required, and cost.
Agility to help you shift gears fast.
Need to create new delivery models, support changing requirements, or meet shifting customer demands? With a flexible foundation from Workday, it's easy.
Tools to keep talent on top of their game.
From matching talent with the right projects to upskilling your workers through suggested learning, we help your people do their best work.
Automation that simply gets more done.
We automate your processes—from project billing to many of your core financial tasks—to help you free up time and reduce back-office costs.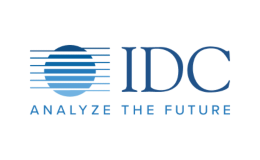 A leader in IDC MarketScape for SaaS and cloud-enabled PSA ERP applications.
Manage the full project lifecycle.
From staffing and project management to billing and financial management, Workday PSA enables you to support every part of your client-facing project. And do it all in a single system.
KEY CAPABILITIES
Project and resource management

"Thanks to Workday, we can see the precise amount of margin and make business decisions based on this information."

Projects, financials, and more.

Gain a holistic view of your staffing needs.

Forecast which resources you need, define roles, and shop for talent in one dashboard.

Accurately analyze profitability.

View financial data from any angle—location, customer, and more. Our professional services automation solution gives you visibility into margins and cost.

Automate project forecasting and budgeting.

Use rules-based costing to predict project cost and compare with revenue forecasts. And as worker roles change, costing is updated for you.

Bill in the way that works for you.

Workday lets you bill for everything from subscription to usage-base, time and materials to fixed-fee, and more. And you can recognize revenue the way you want to.?

Accurately track time from anywhere.

Keeping track of time doesn't have to be a pain. With time tracking from Workday, you can make time management easy.

Allow consultants to enter time from any device.

Enter and approve multiple projects just once.

Support daily, weekly, and monthly resource forecasts.

Detect anomalies automatically.

Manage expenses the hassle-free way.

Scan receipts with your phone.

Snap a picture of a receipt. Workday automatically populates the expense report with the data needed.

Take care of business on the go.

Create, find, edit, submit, and analyze expenses from anywhere to minimize project overrun.

Manage corporate credit cards.

Easily separate personal charges on a corporate credit card to manage expenses more accurately.

PSA resources just for you.

See how we get
you live fast.

Ready to talk?
Get in touch.

欧美AV国产AV亚洲AV综合